Directional Control CS Series Technical/Service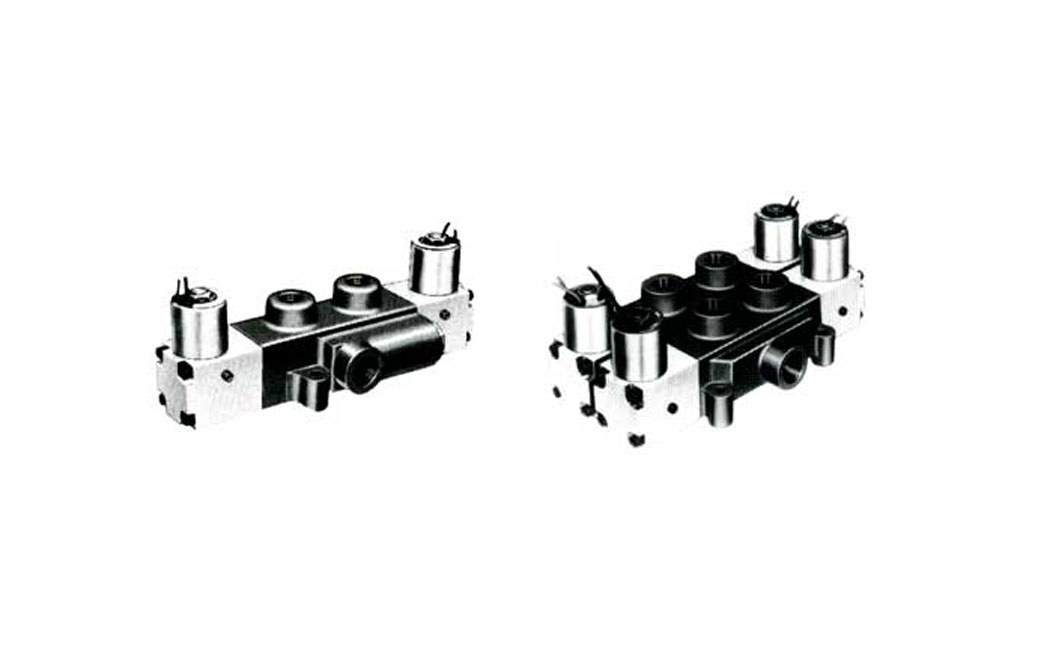 Technical Service Sheet:

The Cross series CS solenoid operated directional control valves use standard solenoid cartridges to control the pilot flow for actuating the main valve spool. The pilot supply is obtained through drilled internal passages which connect pump pressure to the solenoid/pilot sections.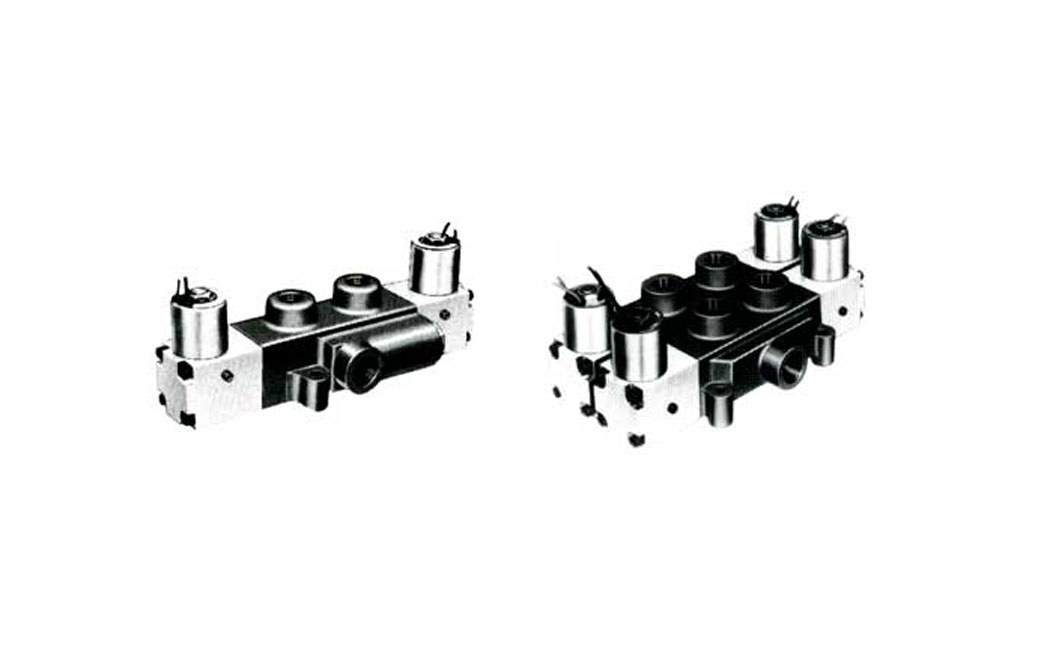 Requirements:
In order to move the valve spool hydraulically, a minimum of 30 psi (2 .1 bar) is required . 50 to 60 psi (3.4 to 4.1 bar) is optimum, and 100 psi (6.9 bar) is maximum. 10 micron filtration is required for the CS valve.
Closed Center Applications:
All necessary porting for operation of the CS valve is accomplished internally. No adjustments or modifications are necessary.
Open Center Applications:
In order to have ample pilot pressure available (30 psi minimum), it is necessary to install a back pressure check valve (formerly known as R-75) in the tank port and to vent the ends of both solenoid blocks back to tank. (If not vented, the valve spool would not shift as pressure is supplied to both ends of the spool).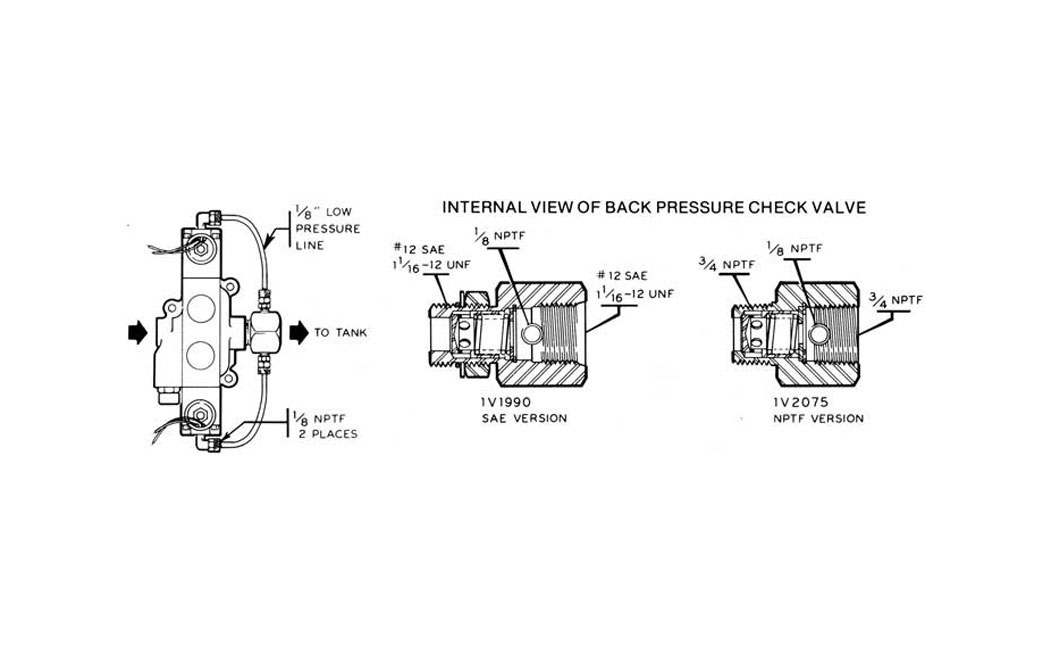 Pilot Pressure Kits:
Each kit includes the back pressure check valve plus the necessary fittings and tubing to complete the assembly. If the CS valve is supplied with other than 3/4" NPTF outlet port, two additional adapter fittings are necessary.