Hydraulic Cylinder Safety
General Cautions:
Always use a relief or bypass in your hydraulic system to prevent personal injury and/or breakage of equipment or components. Never operate a cylinder above rated pressures.
Never use a cylinder as a transport device.
Use correct fittings and proper hydraulic oil. Contact Cross if you have questions.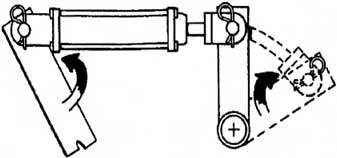 Binding

Check clevis clearances before, during and after extending the cylinder and before using the cylinder under pressure to avoid possible injury, or bent or broken rods or clevises caused by binding.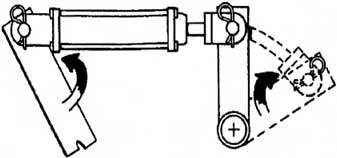 Too Much Pressure Causes...

Extruded static seals and/or broken tie rods. Check pressure rating of cylinder against pump pressure of the tractor.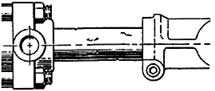 Rough or Scored Rod

Protect the rod at all times and make sure that nothing hits or rubs it when it is extended. Rough places on the rod damage the seals and reduce their normal life resulting in the necessity for frequent replacement.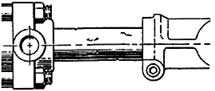 Dirty Oil
Oil must be filtered to a minimum of 25 microns. Filters should be changed regularly — spin-on types after 50 hours of initial use and then after every two hundred fifty hours of use. Use of a condition indicator is recommended. Consult your tractor or implement owner's manual for filtration and changing recommendations for internal systems.
Pinkhole Leaks
If you observe a pinhole leak, discontinue use of the component. If oil has penetrated your skin or contacted your eye, seek medical attention immediately!